Avance Biosciences™ offers comprehensive services for bacterial cell lines at all stages of production under GLP/GMP regulatory compliance.
| | |
| --- | --- |
| API 20 Test | The API 20E test kit from bioMerieux, Inc, in addition to the oxidase test is offered for the identification of E. coli and other enteric bacteria at the species level. |
| Viability Testing | Services are performed to determine the percent of live cells in a cell bank sample. |
| Gram Staining Test | Evaluating the identity and purity of microbial cell lines. |
| Bacterial and Fungal Impurity Test | Evaluating the purity of microbial cell lines from bacterial and fungal contaminants in both aerobic and anaerobic environments. |
| E. coli Strain Identity Testing | Plating cell bank samples and controls under certain conditions for identity test of E. coli DH10B, K12, and B Strain. |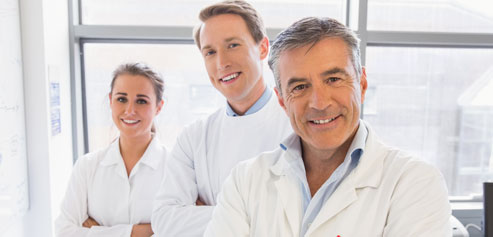 GLP/GMP Compliant
Genomics & Biological Services
Experienced scientists functioning as project managers or study directors

Independent quality unit assuring regulatory compliance

Methods validated per ICH GLP/GMP guidelines – also research grade testing available

Rigorous sample tracking and handling procedures to prevent mistakes and cross-contamination

Controlled laboratory environment to prevent cross-contamination
When you partner with Avance Biosciences™, you gain a CRO partner that is creative, collaborative and dedicated to sound science with a focus on the regulatory requirements our partners require. Contact our technical staff to discuss how we can support you in your project!