Digital PCR (dPCR) provides precise and absolute quantification of nucleic acids without a standard curve and without dependence on amplification efficiency.
Digital PCR is ultrasensitive; therefore, appropriate for testing allelic variants and targets of low abundance that are below the sensitivity limit of QPCR. It is also very precise, and is a better tool than QPCR when precise determination of the ratio of several nucleic acid sequences is required.
By employing multiple wells per sample, millions of droplets can be analyzed. Samples are partitioned into 'droplets' then large quantities (~20,000 of these partitioned droplets are analyzed using microfluidics technology to provide incomparable precision). Only the positive fraction of the sample is detected; therefore, dPCR can detect mutant alleles in circulating tumor DNA, events as few as 0.01% of cells such as L1 insertions, low-level pathogens, and relative expression in single cells.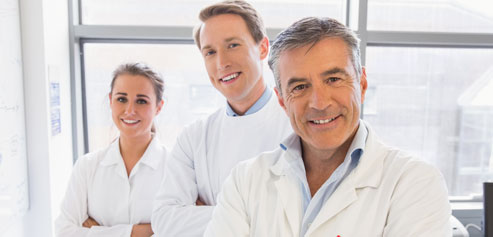 cGMP/GLP Compliant
Genomics & Biological Services
Avance Biosciences™ offers digital PCR services using Bio-Rad's state-of-the-art Q200 digital droplet PCR system to support clients around the world.  We are specialized in assay development, validation, and sample testing to support GLP and cGMP submissions.
Cancer biomarker discovery

Copy number variant analysis
Pathogen detection and load determination
Absolute quantification of standards

Library quantification or clonal amplification of samples for next-generation sequencing

Characterization of low-fold changes in mRNA and miRNA expression

GMO detection and contamination assessment
When you partner with Avance Biosciences™, you gain a CRO partner that is creative, collaborative and dedicated to sound science with a focus on the regulatory requirements our partners require. Contact our technical staff to discuss how we can support you in your project!