Copy number variation analysis measures the average copy number of a plasmid or integrated expression construct in a cell bank. The FDA requires manufacturers to confirm that the copy number of expressing cell banks whether the cell bank is integrated (the transgene is integrated into the host cell genome), or the cell bank is non-integrated (the expression construct is on an extrachromosomal DNA, typically a plasmid). Avance Biosciences™, Inc. provides all necessary expertise for copy number projects from assay design to consultation regarding the use of a host gene normalizer.
DNA will be extracted from test article and host control cells followed by spectrophotometry quantification and gel electrophoresis analysis. If needed, target-specific and genomic qPCR assays will be developed and qualified. Standard curves will be prepared for both target-specific and genomic assays, respectively. For each test article, six dilutions will be analyzed in duplicate along with Positive Control, Negative Control, and No Template Control using the ABI 7900 HT Fast Real-Time PCR System. Copy number of the target gene per cell will be reported. Custom assays may be developed and validated per ICH guidelines.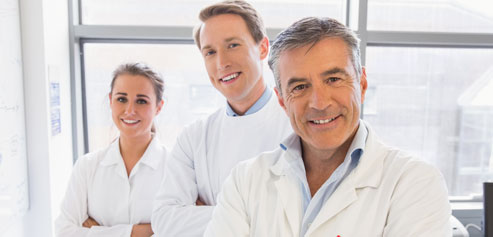 GLP/GMP Compliant
Genomics & Biological Services
Experienced scientists functioning as project managers or study directors

Independent quality unit assuring regulatory compliance

Methods validated per ICH GLP/GMP guidelines – also research grade testing available

Rigorous sample tracking and handling procedures to prevent mistakes and cross-contamination

Controlled laboratory environment to prevent cross-contamination
When you partner with Avance Biosciences™, you gain a CRO partner that is creative, collaborative and dedicated to sound science with a focus on the regulatory requirements our partners require. Contact our technical staff to discuss how we can support you in your project!