Avance Biosciences is offering NGS services to help our clients to characterize bacterial cell lines and viral genomes, as well as other small genomes including plasmids.  Sequencing libraries will be prepared using high fidelity amplification enzymes and use PCR-free protocols if possible to reduce potential bias introduced by PCR.
Although Sanger sequencing is the "Gold-Standard" for analyze genomic sequences for FDA submission purposes, its low detection limit makes it ill fit to evaluate rare mutations/alleles when their populations are below 15%.  NGS method is the method of choice for characterizing bacterial genomes, viral genomes, and some of the gene constructs that may contain low frequency of indels and mutations.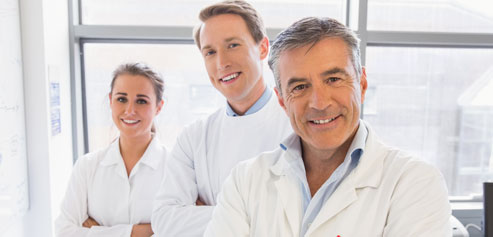 GLP/GMP Compliant
Genomics & Biological Services
Experienced scientists functioning as project managers or study directors

Independent quality unit assuring regulatory compliance

Methods validated per ICH GLP/GMP guidelines – also research grade testing available

Rigorous sample tracking and handling procedures to prevent mistakes and cross-contamination

Controlled laboratory environment to prevent cross-contamination
When you partner with Avance Biosciences, you gain a CRO partner that is creative, collaborative and dedicated to sound science with a focus on the regulatory requirements our partners require. Contact our technical staff to discuss how we can support you in your project!