Avance Biosciences™ offers mRNA-Seq service using Illumina next generation sequencing platform to identify all mRNA transcripts expressed in a biological sample and precisely measure the relative quantities of each transcript including each isoform having different splicing patterns.
Biological samples (tissues, blood, etc) preserved for RNA extraction and total RNAs (RIN>7, 3 μg) extracted by the customer can be submitted for analysis. We will not accept extracted mRNA samples due to the difficulty in assessing their qualities. Sample species should be well characterized with reasonably complete genome information as well as transcript annotation.
The Illumina next generation sequencing platform and its associated mRNA-Seq protocols will be used for analysis.  In summary, messenger RNA with polyA tails will be purified from the total RNA samples. The mRNA will be fragmented and transcribed into ds cDNA for library preparation. Sequencing of the library will be done in a paired-end mode with a read length of 75 cycles.  The paired-end reads will be mapped to the genome, and the potential splicing pattern will be analyzed.  When applicable, expression levels of transcripts, genes, CDSs will be estimated, in RPKM, and reported.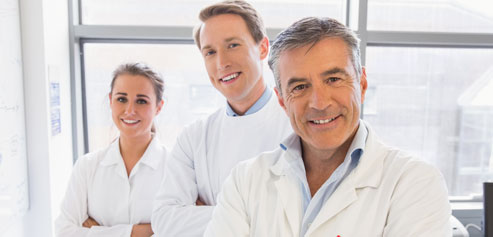 GLP/GMP Compliant
Genomics & Biological Services
Experienced scientists functioning as project managers or study directors

Independent quality unit assuring regulatory compliance

Methods validated per ICH GLP/GMP guidelines – also research grade testing available

Rigorous sample tracking and handling procedures to prevent mistakes and cross-contamination

Controlled laboratory environment to prevent cross-contamination
Our Customers Say…
Avance Biosciences™ (AB) has delivered the Sequencing data in a record time. Very impressive! We have benefited from AB's hard work and are very grateful for that. AB team should feel proud of themselves. We thank AB team for their support and contributions, much appreciated.

Head of Quality Control, Microbial Manufacturing Service, California
Your team met the timelines we needed and did exceptional technical work. I will definitely make my management aware that Avance is a very capable partner for our bioanalytical needs.

Bioanalytical Senior Project Manager,  California
My experience with Avance has been nothing but positive… I will keep sending work your way as I appreciate the attention your team provides and Avance's creative technical team. See you soon.

Director Individualized Medicines,  California
Avance has been the ideal partner in helping Mission Bio and our client,… be the first in the world to GMP qualify our single cell % transduction assay for a lentiviral gene therapy product. Excellent execution on the part of the Avance team. We look forward to more collaborations in the future.

Senior Director, Cell & Gene Therapy Business,  California
From the preliminary conclusion of this work, we are already pleased to thank you for your customer-oriented approach and proactive communication in the course of this study. We are happy to see the profound difference in business mindset between your organization and our previous vendor…

Project Manager, Belgium
Thank you so much for successfully completing this important project for us on time. We are very satisfied with the final report and thank you for taking the extra effort to customize the report format. We will definitely use your lab for future projects.

Program Manager, California
It has been a pleasure working with you and your team. The project was carried out to the highest standard and delivered in a timely manner. I will definitely recommend Avance Biosciences™' services to colleagues and friends.

Senior Scientist, Singapore
When you partner with Avance Biosciences™, you gain a CRO partner that is creative, collaborative and dedicated to sound science with a focus on the regulatory requirements our partners require. Contact our technical staff to discuss how we can support you in your project!