Avance Biosciences provides a number of genotyping services based on state-of-the-art variant detection and SNP genotyping technologies. These services are offered both at the research grade level and under GLP or CGMP regulations to support basic genomics research, drug development, and drug manufacturing.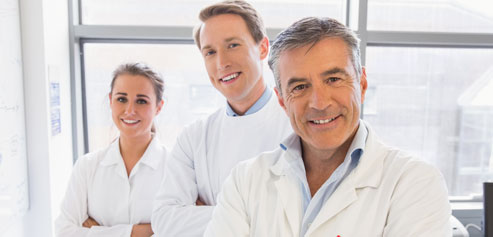 GLP/GMP Compliant
Genomics & Biological Services
Experienced scientists functioning as project managers or study directors

Independent quality unit assuring regulatory compliance

Methods validated per ICH GLP/GMP guidelines – also research grade testing available

Rigorous sample tracking and handling procedures to prevent mistakes and cross-contamination

Controlled laboratory environment to prevent cross-contamination
Have questions?
We are dedicated to timely, high-quality service from the start of your project to the finish. Send us a note or give us a call to find out what Avance can do for you.
Ready to get started?
Give us a little background on your needs and the goals of your project, and we'll send a preliminary quote including: tasks, deliverables and a no-obligation cost estimate.
Our Customers Say…
From the preliminary conclusion of this work, we are already pleased to thank you for your customer-oriented approach and proactive communication in the course of this study. We are happy to see the profound difference in business mindset between your organization and our previous vendor…

Project Manager, Belgium
Thank you so much for successfully completing this important project for us on time. We are very satisfied with the final report and thank you for taking the extra effort to customize the report format. We will definitely use your lab for future projects.

Program Manager, California
It has been a pleasure working with you and your team. The project was carried out to the highest standard and delivered in a timely manner. I will definitely recommend Avance Biosciences' services to colleagues and friends.

Senior Scientist, Singapore
When you partner with Avance Biosciences, you gain a CRO partner that is creative, collaborative and dedicated to sound science with a focus on the regulatory requirements our partners require. Contact our technical staff to discuss how we can support you in your project!