As part of our GLP/GMP Cell Bank Characterization services, Southern blot analysis is used evaluate the number of integration site and the expression construct structural integrity. Both integration site number and structure will be evaluated and may be compared to a reference if available.
DNA will be extracted from the test article, non-transfected host cells, followed by UV quantitation and electrophoresis analysis. After restriction digest with up to 4 enzymes, which cut once within the expression system, DNA samples are separated by electrophoresis and then transferred and UV cross-linked to a positive charged nylon membrane. Probe DNA will be prepared and labeled with either Chemiluminescent or 32P chemistry. After hybridization, the captured fragments will be visualized by exposure of X-Ray film. After producing the autoradiogram, the estimation of integration site number and the size of transgene will be reported.
Have questions?
We are dedicated to timely, high-quality service from the start of your project to the finish. Send us a quick message with your questions to find out what Avance can do for you.
Ready to get started?
Give us a little background on your needs and the goals of your project, and we'll send a preliminary quote including: tasks, deliverables and a no-obligation cost estimate.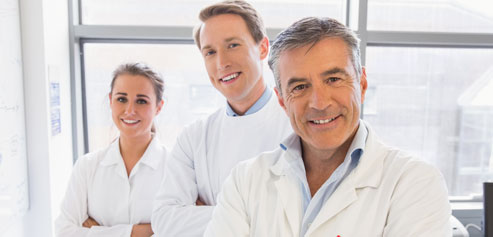 GLP/GMP Compliant
Genomics & Biological Services
Experienced scientists functioning as project managers or study directors

Independent quality unit assuring regulatory compliance

Methods validated per ICH GLP/GMP guidelines – also research grade testing available

Rigorous sample tracking and handling procedures to prevent mistakes and cross-contamination

Controlled laboratory environment to prevent cross-contamination
When you partner with Avance Biosciences, you gain a CRO partner that is creative, collaborative and dedicated to sound science with a focus on the regulatory requirements our partners require. Contact our technical staff to discuss how we can support you in your project!